In 2022, Tottori-born manga artist Shigeru Mizuki will celebrate the 100th anniversary of his birth. To mark this occasion, Tottori Prefecture will hold "Manga Kingdom Tottori: Shigeru Mizuki 100th Birthday Festival" at Mizuki Shigeru Museum on March 6, 2022.
Born on March 8, 1922, Mizuki grew up in Sakaiminato City, Tottori Prefecture. His best-known manga works include Gegege no Kitaro, Kappa no Sanpei, and Akuma-kun. The Mizuki family members – Nunoe Mura (Mizuki's wife), Naoko Haraguchi (first daughter) and Etsuko Mura (second daughter) will visit the prefecture for a special session to talk about Mizuki's life that only his family members know.
Main visual: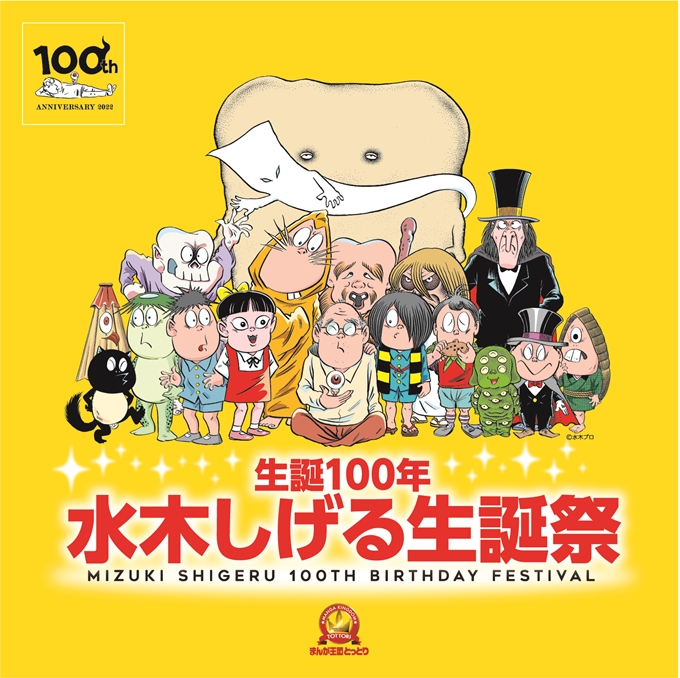 In addition, new announcements for the 100th anniversary project, which has already had a new anime adaptation of Akuma-kun and Gegege no Kitaro's new anime feature film and stage play adaptation, will be made at the event. After the ceremony, a talk session with Hiromi Konno and Umeka Shoji, the voice actresses who played Neko Musume in the fifth and sixth seasons of the Gegege no Kitaro TV anime series, will be held at Yonago Public Hall from 14:30 to 16:30 on the day.
Hiromi Konno/ Umeka Shoji: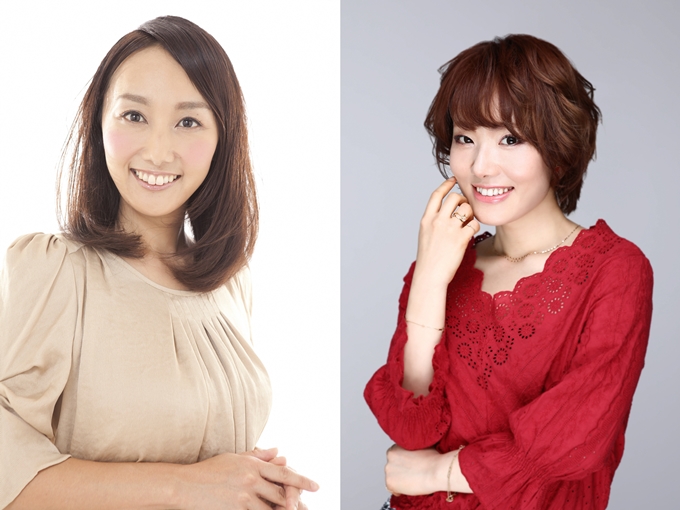 Participants who cosplay as Mizuki's manga characters will receive a limited edition glass tumbler: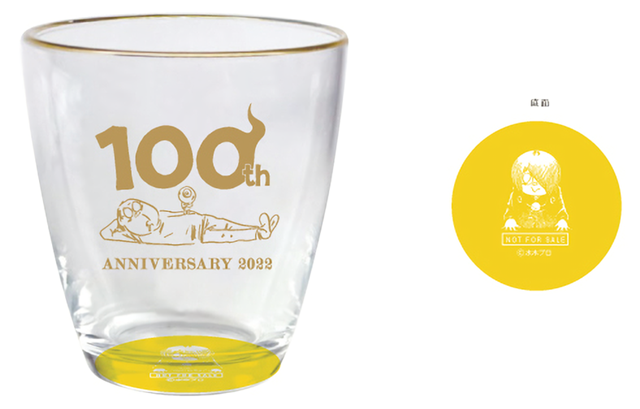 Flyer: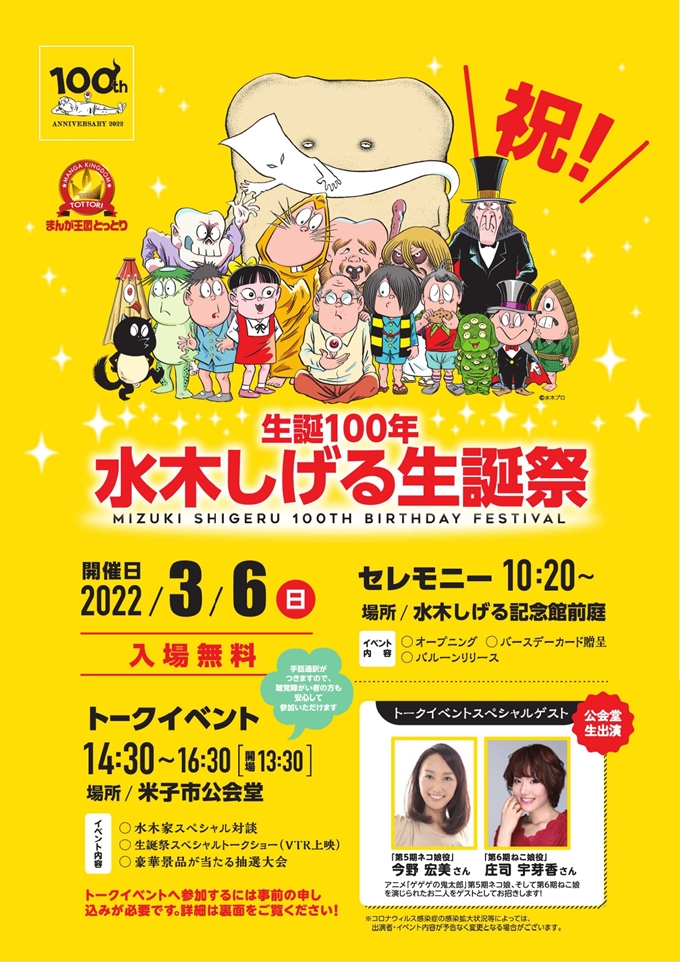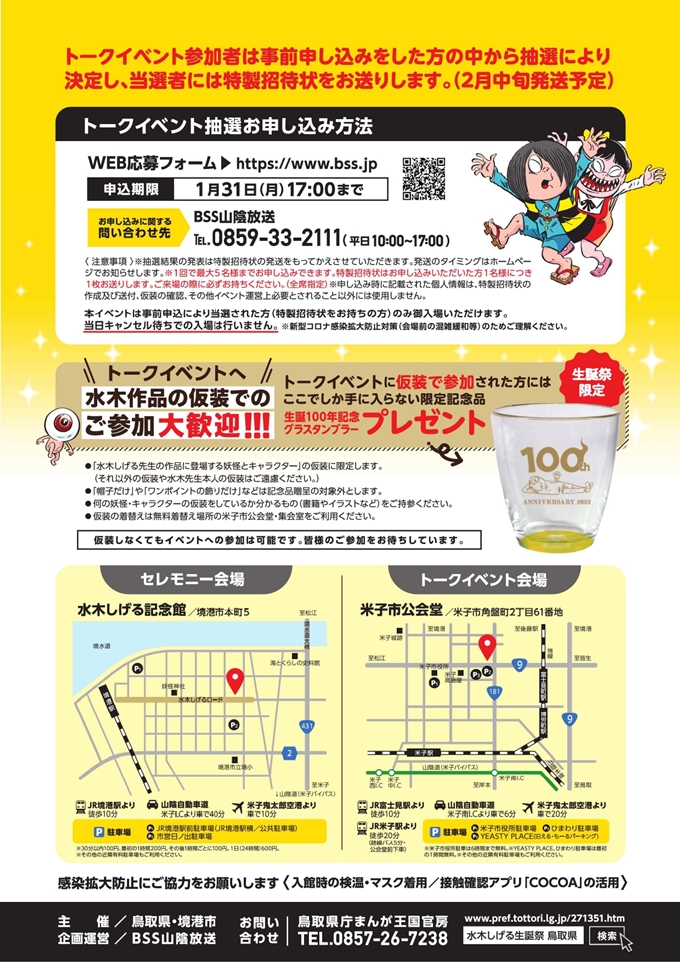 ---
Source: Tottori Prefecture press release