Not long after the announcement of an MF Ghost anime adaptation slated for 2023, Kodansha and Amazon have confirmed to Anime News Network that both companies will tie up to release the first ten volumes of the manga by Shuichi Shigeno in English on Tuesday, January 11th.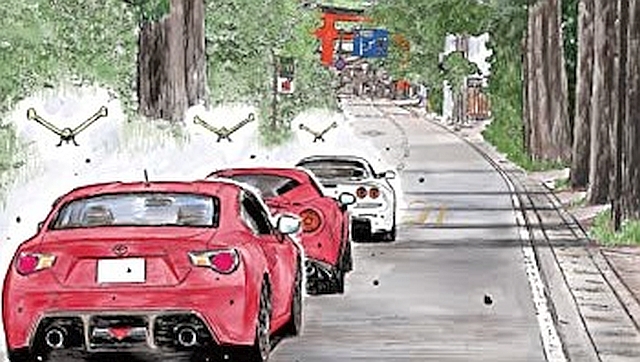 Image via Kodansha/Amazon
MF Ghost is considered the sequel to the Initial D manga by featuring key characters in a Japan where self-driving cars powered by sustainable energy are commonplace in the 2020s and the nation draws global attention by featuring a sanctioned racing series called MFG that races on public roads with cars powered by conventional combustion engines. The story focuses on Kanata Livington, a Japanese driver that graduates at the top of his class from an English driving school and returns to Japan to compete in the series. Kodansha describes the first volume:
The author of Intiial D has roared back onto the track with another hit! In a near future where cars have mostly switched over to sustainable power, combustion engine racing is a rarity. The MFG is just a race, and Kanata Livington has come to try his luck. But that's not all he's come to Japan to do…he's searching for his father, too. Can even the ambitious Kanata accomplish all he's set out to do?
 
The volumes will be made available via Amazon's Kindle Unlimited and Comixology subscription services, as well as being made available for individual purchase at $10.99 per volume.
SOURCE: Anime News Network