The official YouTube channel for voice actress Reina Kondo has posted a full music video for "Erase Me," the lead track from her forthcoming concept album "11-jigen no Lena" (Lena in The 11th Dimension)  to be released on December 1, 2021.
The album produced by hisakuni, known for his writing/producing works for i☆Ris, Aya Uchida, and Yuki Aoi, contains adrenaline-filled five songs that sublimates dark and gloomy emotions with an extremely strong sound of new wave, noise industrial, electronica, and bleep techno. hisakuni, who also wrote/composed/arranged all five songs in the album, said, "All songs are connected and the whole album tells one story."
"Erase Me" is a number expressing the conflict between Reina and the 11th dimensional "Lena" in the album with a new wave sound. She writes on Twitter after the release of the video, "The usual Reirei (me) does not exist in this music video." 
"Erase Me" MV: 
First press limited edition CD jacket: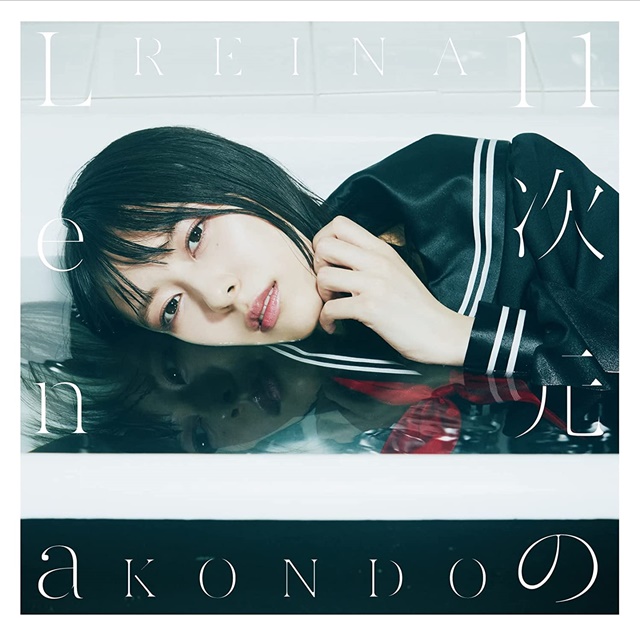 Regular edition: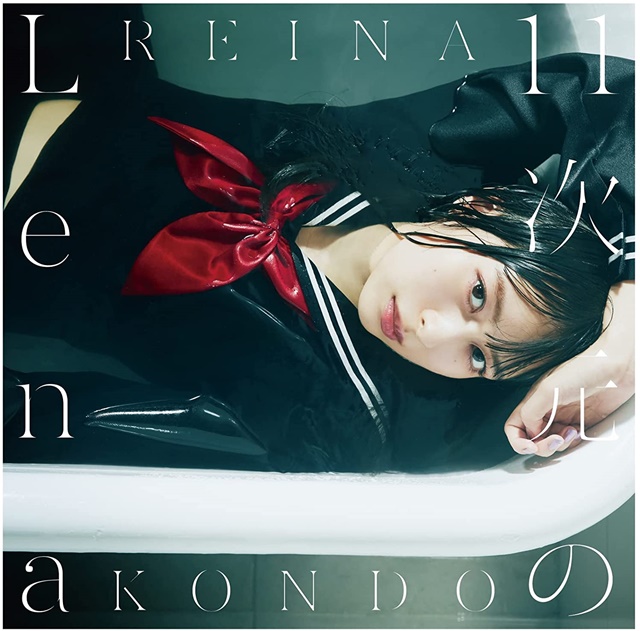 After working as a child fashion model, Kondo started her voice acting activities in 2015. Her well-known anime characters include Hana Ichinose in Slow Start (2018), Suzuka Nagami in My Sister, My Writer (2018), Ryo Shinonome in Cinderella Nine (2019), Nina Maehara in Dropout Idol Fruit Tart (2020), Sakura Kouno in Horimiya, and Yui Yamazato in Those Snow White Notes (2021).  
She made her solo singer debut with her first single "Sakura Maichiru Yoru ni" (On a night when the cherry blossoms are fluttering down) in April 2021. The song was featured as the ED theme for the spring 2021 TV anime Battle Athletes Victory ReSTART!
Latest artist photo: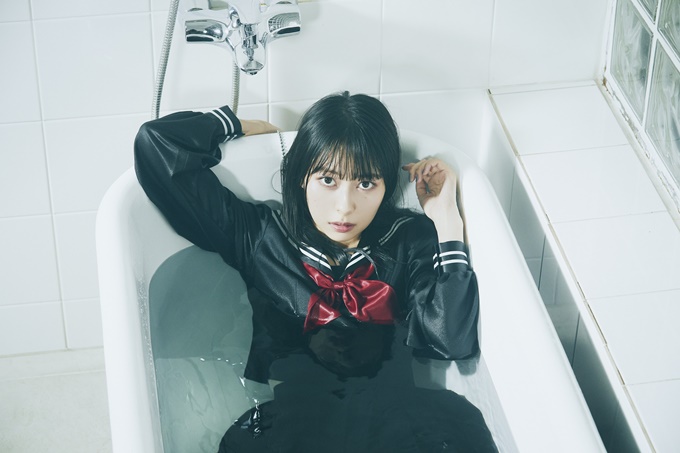 "Sakura Maichiru Yoru ni" MV:
---
Source: Nippon Columbia press release, Reina Kondo official YouTube channel
©2021 NIPPON COLUMBIA CO.,LTD.