The official website for the five-member voice actress idol unit i☆Ris has announced that their double A-side 21st single "12-gatsu no Snowry/Heartbeat Kyujoushou" (December's Snowry/Heartbeat Rapid Rise) is set to be released on December 8, 2021. The theme of the single is "Winter Love."
The melody of "12-gatsu no Snowry" is revealed for the first time in a announcement video below. The video begins with the music video footage of their previous 20th single "Summer Dude" in black-and-white. As the memories fade away along with the music, the season shifts to winter, and a somewhat sad melody begins.
The leader of the unit, Saki Yamakita says, "This 21st single is all you need to enjoy this winter! We've created a versatile single! '12-gatsu no Snowry' is an adult heartbreak song in winter. It's a sequel to our previous song 'Summer Dude.' This time, all the members wore white costumes. With an adult atmosphere, I hope you can feel the fragility that makes you want to protect. 'Heartbeat Kyujoushou' is THE VALENTINE! Please receive a heart from i☆Ris-chan, whose loveliness is still alive and well!"
New artist photo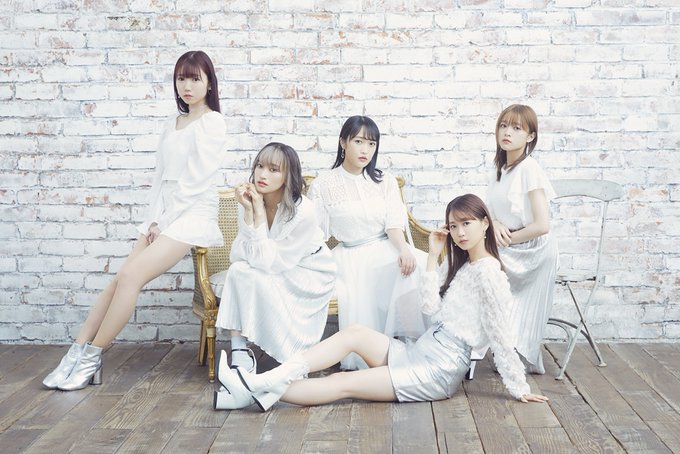 Their 20th single "Summer Dude" MV:
---
Sources: i☆Ris official website / Twitter / YouTube channel
© avex music creative inc.