The Mr. Osomatsu anime franchise has launched a special website for its sixth anniversary project titled "It's Our Sixth Anniversary! Gather Round! All Neet Thanks Festival!!" featuring a new visual of the sextuplets bursting forth. This visual was newly drawn by the TV anime third season's character designer Eiji Yasuhiko.
To commemorate the sixth anniversary, Takahiro Sakurai, who has played Osomatsu Matsuno, commented on the site: "The anime series Mr. Osomatsu is celebrating its sixth anniversary this time. It's all thanks to supports of all of the fans. I never thought that this series, which is bound by the number 6, would see the day when it would be blessed with the number 6, and in such a splendid way. It's like a celebration or a curse, and I'm taking it in a way that's poisoned by its style, but it's definitely a celebration. Thank you very, very much. We'll be messing around with some more stuff, so please bear with us."
As part of the anniversary project, a Blu-ray box "Osomatsu-san ALL NEET THANKS BOX" that includes all of the three seasons of the TV anime, Mr. Osomatsu THE MOVIE, and a soundtrack and theme song selection CD is set to be released on March 25, 2022, at the price of 60,000 yen (before tax/540 USD).
In addition, a two-part new anime has been in the works, with the first one to be released in theaters for a limited time in 2022 and the second one in 2023. And a live-action film adaptation starring the nine members of Johnny & Associates' male idol group Snow Man will be also released in the spring of 2022.
---
All three seasons of the Mr. Osomatsu TV anime and the feature film Mr. Osomatsu THE MOVIE are available on Crunchyroll.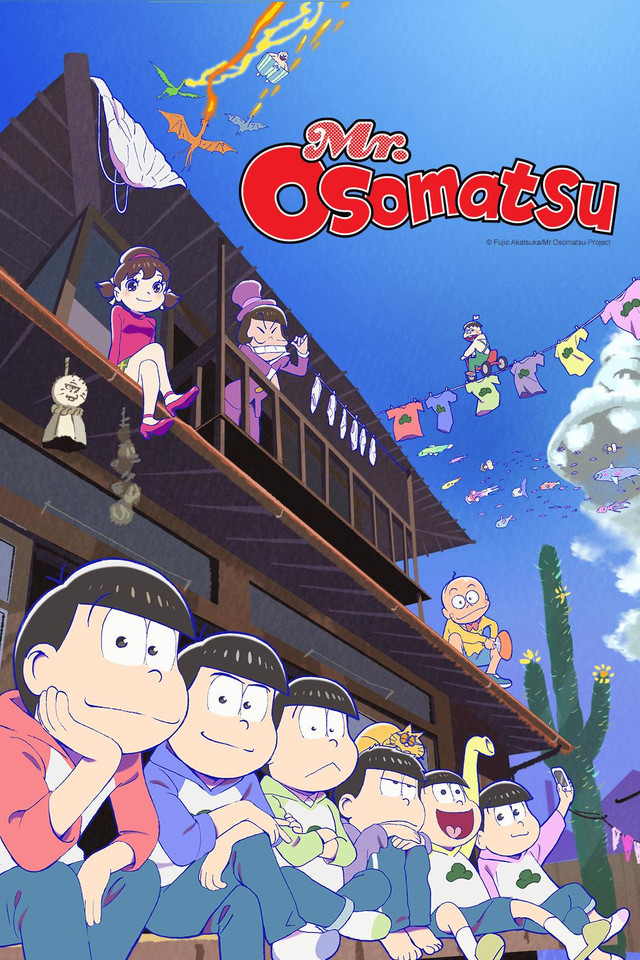 ---
Source: "Mr. Osomatsu" official website / Twitter
©Fujio Akatsuka/Mr. Osomatsu Project