A few days ago, kids' mecha anime Shinkansen Henkei Robo Shinkalion revealed that it would be kicking off a Galaxy Express 999 collaboration, complete with the addition of Maetel to their season 2 cast. The series is getting another hat-tip this month, but of a slightly more grown-up variety.
Whiskey mail order website Whiskey Mew is collaborating with the classic Leiji Matsumoto series once again to release a duo of 999-label scotches. The two spirits, chosen by experts Carsten Ehrlich and Hideo Yamaoka for the site, will be available in limited quantities later this month.
The first, a single grain scotch whiskey, was bottled in 1976 at a Secret Grain Distillery (our only clue being that it was a major distillery in Scotland that closed in 1983). The second is a 1987 Bunnahabhain.
Check out a closer look at the labels: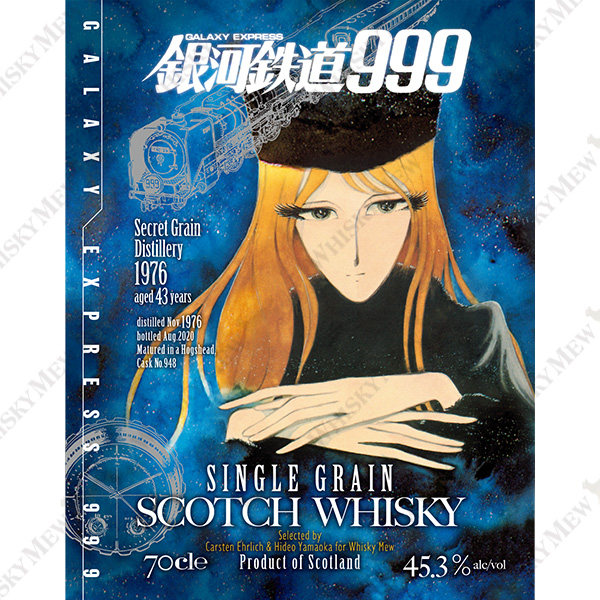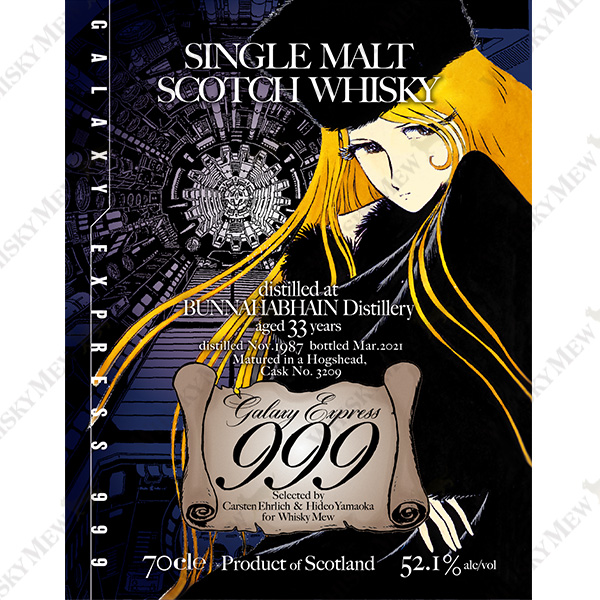 Sales for the two special-label scotches will open October 19, and orders will be fulfilled by lottery. The Secret Grain Distillery 1976 will sell for 31,350 yen, and the 1987 Bunnahabhain will sell for 69,300. The lottery closes October 21, and as quantities are limited, you'll only be able to buy one of the two.
Source: Comic Natalie